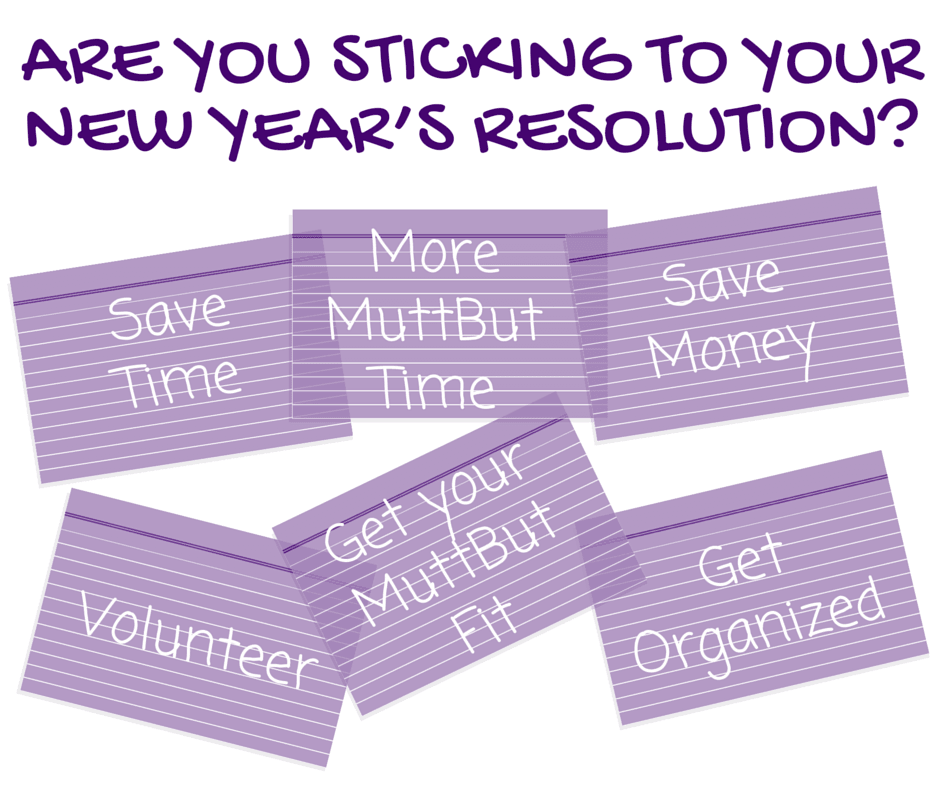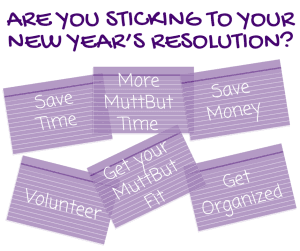 In 2015 I made a resolution not to buy any new clothes for the year and I actually did it!!!! (Can you believe it?) This was really the first time I've ever made a resolution and to be fair, it was only a semi-resolution. By mid February I realized that I hadn't been clothes shopping and was talking to a friend and she mentioned that this was her resolution. So mid-February it became my 2015 Resolution.
Somehow I don't think that's how it's really supposed to work, but it worked for me and that's what counts. Not buying any new clothes had several benefits: I saved time and money! I saved time that I'd otherwise be wandering the stores shopping and I saved lots of money.
We all know who benefited the most from this: my MuttButs! I had extra time to spend loving on them and extra money to buy them more treats and toys. Somehow in the end they always come out on top!
For 2016 I thought I would continue the same resolution. I took a week off and bought myself a nice purple (of course!) purse as a reward, but other than that, I know I can keep it up for another year. Riedi & Margi agree – they want more treats and toys! Of course, Riedi & Margi always want more treats and toys.
I especially like interactive toys that work their mind and body. Today, our pets are often bored, under-stimulated, overweight, and lack the appropriate environmental enrichment necessary for their health and happiness. That's why my MuttButs resolution is to get fit and luckily Dezi & Roo's January Special is 16% off lots of interactive toys so they can work their mind and body.
What were your resolutions and did they somehow involve your MuttButs?
2016.1.1 Riedi loves his snoop & nook
Crock Pot Christmas Gift from my MuttButs
I think I may also resolve to cook more…. Now you have to understand that cooking is one of my least favorite things to do, well except for cleaning, but that's a whole nuther story. My MuttButs bought me a Crock Pot for Christmas so that I could cook in my sleep and the food actually tastes really good! They know less time cooking and cleaning in the kitchen means more MuttBut time. I've cooked lasagna, roasts (first in my life!), sweet potato casserole, pumpkin bread, chicken, oatmeal and much more! Maybe one day I'll post some easy recipes for you so you can save time and have more time for your MuttButs.
Who wants Crock Pot Recipes?
Blogs on this site may contain Amazon and other affiliate links, which means that if you click on one of the product links, I'll receive a small commission.

Comments
comments