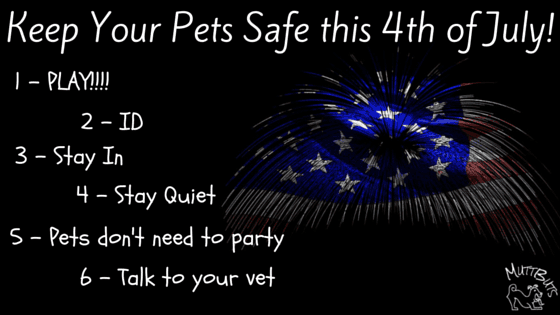 Pets and Fireworks Don't Mix
Fourth of July and New Year's are the two times of year with the most fireworks celebrations. Unfortunately, many pets suffer from extreme fear and anxiety during our celebrations. You may notice your pet experiencing some or all of these symptoms:
Pacing
Panting
Excessive Drooling
Shaking or Trembling
Destructive Chewing
Excessive Barking
Hiding
My Riedi boy is extremely terrified of fireworks and thunderstorms. Margi on the other hand is the opposite. She goes to the window and barks at it to tell it to stay away from her house, then she curls up for a nap!
These times of celebration for us are also when the most pets go missing and the shelters are jammed packed full of pets that have been picked up. I wrote a blog about different tips on what to do if your pet goes missing.

There are several things you can do to prepare and keep your pets safe during fireworks.
PLAY!!
One way to help your pets when you know there will be fireworks is to make sure they get plenty of play during the day so they are worn out at night once the fireworks start. A tired pet may sleep through some of the partying you can hear outside.
This is something you need to think about earlier in the day, not as the fireworks have begun. A long walk before the fireworks start can tire your pet out and make them much more relaxed.

Pet ID's
Make sure your pets have ID tags on them and their microchip information is up to date. In the event that your pet escapes, you want them to have your up to date contact information on them.
Stay In
If you have a pet that suffers from extreme fear of loud noises like fireworks, please consider staying in with them. You can then help them deal with their fear and anxiety and even be there to prevent them from hurting themselves. Remember to act normal around your pet, don't console them when the fireworks start. This only reinforces their thoughts that loud noises are to be feared. Act normal and let them know nothing is wrong. They take their cues from you and if you try to comfort them, they may simply get worse because they think that they really do have something to be afraid of.
Stay Quiet
Try to keep the room that your pet is in as quiet as possible. Make sure the windows are closed curtains drawn and you can even add soothing music to help them relax and possibly counteract some of the fireworks noises.
Don't forget to give them their favorite toy with treats, cream cheese or peanut butter (without xylitol), like the Carrot, Snoop, Nook or Raspberry. This can help keep their minds occupied.
Pets don't need to party
Your pets certainly don't need to go to any cookouts, BBQ's and gatherings with you. It's really HOT out and they can suffer from dehydration in the heat. It's best to leave them at home where they know their surroundings and you can make them more comfortable.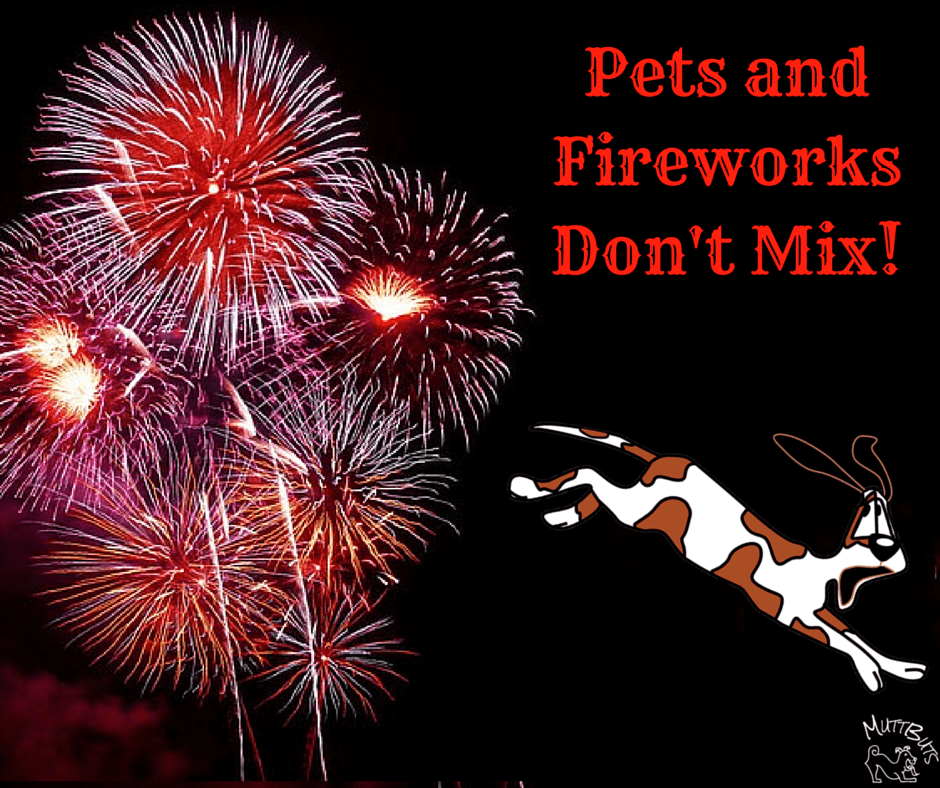 Talk to your vet
You also may want to try different products like the Thundershirt. Riedi has gotten better over time by using a Thundershirt, but the key is to actually put it on them in time! There are even sites that can tell you how to make a DIY Thundershirt!
If you've tried these tips and find that your pet has a severe phobia, please consult your veterinarian. They may have products to recommend, a medication to prescribe or homeopathic remedies to recommend. You can even check out the Holistic Pet Owner. Jamie Kasarda shares lots of home remedies with essential oils and discusses the ones that are safe for your pets.
I read a recent article that the drug acepromazine, commonly referred to as Ace, can actually make your pet's phobia and anxiety worse. Please do your research and talk to your vet in depth before giving medications.
The town of Collecchio, Italy recently enacted a law that requires fireworks be SILENT! This sounds really interesting and will definitely help the animals. I hope it is a trend that continues and spreads to the US.
Good Luck! Riedi is 13 ½ and was adopted at 6 weeks from the shelter. He has always had a phobia of fireworks and thunderstorms. Riedi and I will be testing out a new product for Dezi & Roo this Fourth of July and we will be reporting back! Stay tuned!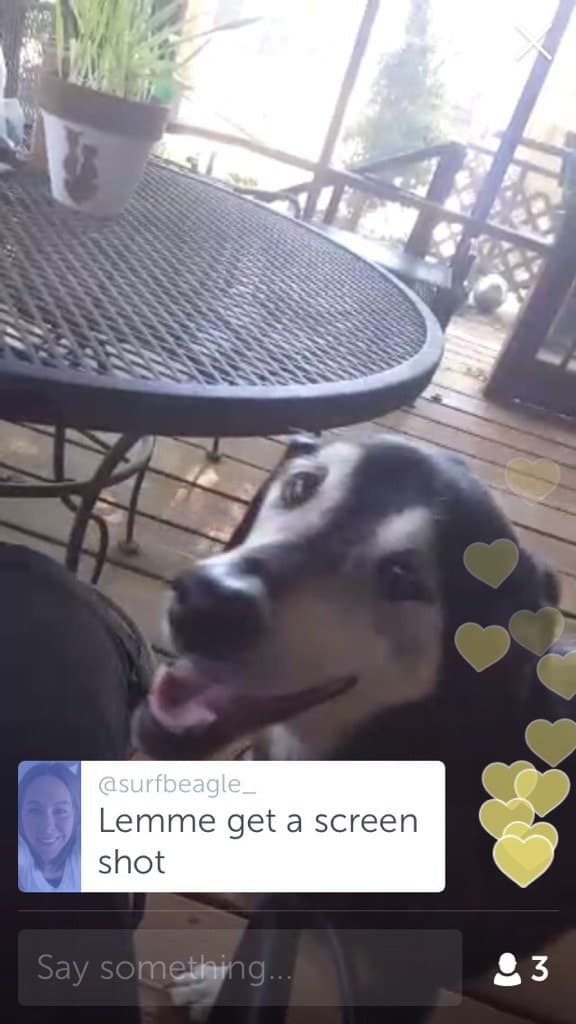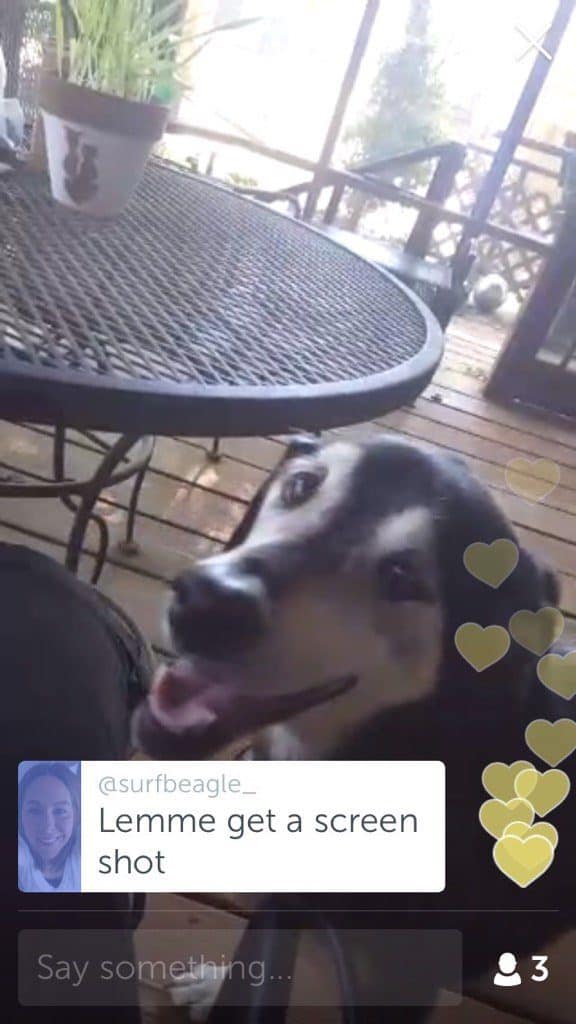 I did a recent Periscope talking about Riedi's fear of Fireworks. Check it out.
Blogs on this site may contain Amazon and other affiliate links, which means that if you click on one of the product links, I'll receive a small commission.

Comments
comments