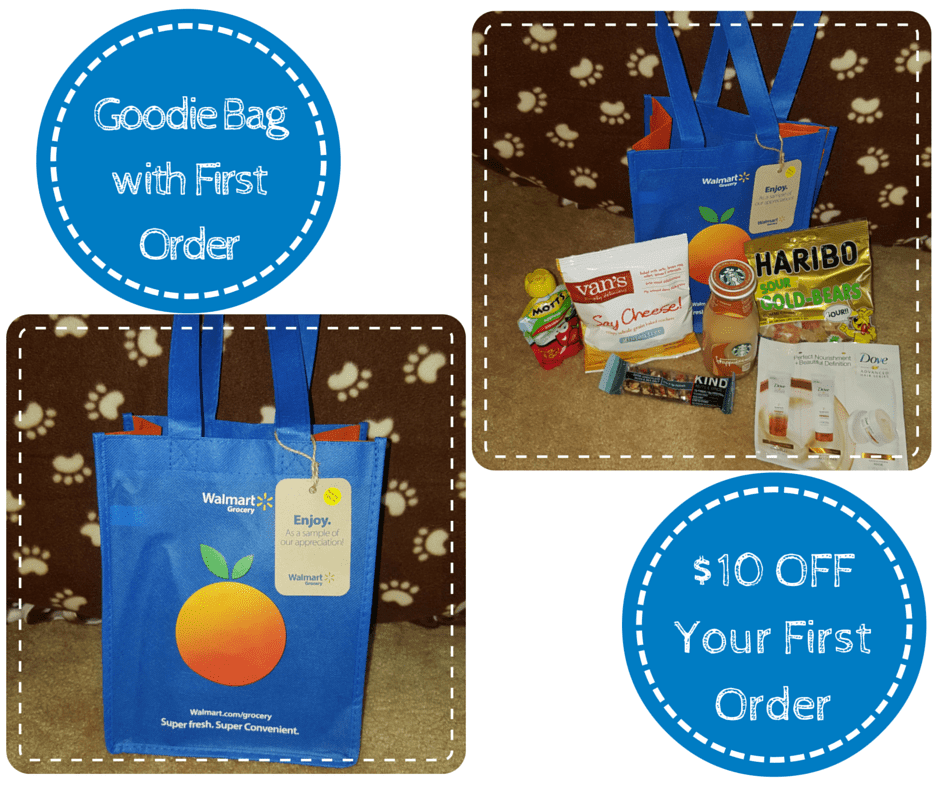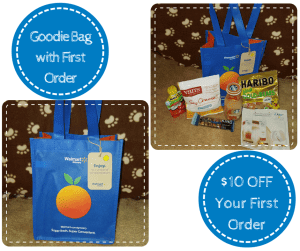 So why am I writing about grocery shopping when I should be talking about my MuttButs? I love saving time on those pesky chores that must be done and saving time on them means more time I can spend lovin' on my MuttButs!! This post is about a referral link. If you use the coupon, we both receive a discount!
I really hate grocery shopping. Anything that saves me time is something I'm going to check out. I just found out about Walmart Grocery and decided to take it for a test drive. It's easy: you go to their grocery website and add items to your cart. When you add them to your cart, also mark your items as Favorites if you know you will most likely order them again. Thus way, next time you can just go to your favorites and save time searching for items.
Then you simply select an hour pickup slot and checkout. Prior to your pickup slot, you will receive a call from Walmart letting you know your items are ready. All you do is call them back when you are 10 minutes out and then go to the special designated pickup area.
You'll call them once you are there and a Walmart employee will come out to your car and bring your groceries and load your car for you. You even get a goodie bag for your first order AND $10 off if you use this link. They have a great referral system too. I got my link so that I can refer you and we BOTH get $10 OFF when you place your first order. Then you can sign up for your own referral link to share on Social Media.
This was the fastest and easiest grocery shopping I've ever had. I really don't like going to the grocery store and I've heard about the services that deliver, but I am also trying to save time and money, so I wanted something that didn't cost me. I've found it! Have you found any Grocery Shopping Time Savers? I'd love to hear about them!
Limited Time Offer for Atlanta Shoppers
I went this weekend for my third time using Walmart Grocery pickup and when I got there I thought they had the wrong order because there was a large CAKE in the cart. I was pleasantly surprised to find out they had a special for the Atlanta area for Walmart Grocery shoppers – a FREE Patti LaBelle Caramel cake. It was fantastic! As you can see even Riedi wanted to try it out. Here are the details that were posted on Facebook about this special that ends on January 21st so hurry in! Caramel Cake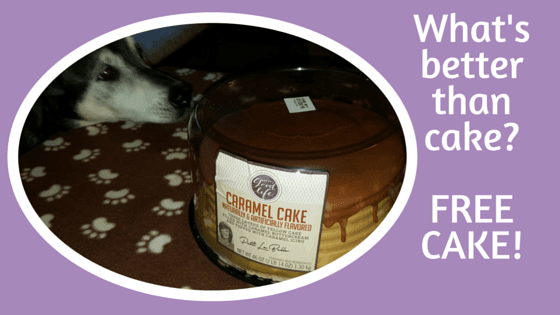 Blogs on this site may contain Amazon and other affiliate links, which means that if you click on one of the product links, I'll receive a small commission.

Comments
comments