Video Minis – Don't miss this SWEET DEAL!
I introduced my Video Minis in November specifically for businesses that were struggling to incorporate video into their online marketing strategy. They have definitely been a hit! So much so, that the prices can't stay this low forever.
My current prices, starting at just $29.97, will be going up at midnight February 14th. Now is the time to lock in the current prices. You'll receive anywhere from 1 to 4 Video Minis every month, depending on the plan you select.
The videos are yours to use however you like and however often you like!

If you're someone that doesn't like being on camera, it's OK. I'll be using your photos and images to create the videos. I do always recommend getting in front of your audience, by Live Streaming or Videos, but it's not required for this product.
Why Video?
It WORKS! One of the hardest things in marketing your business is to grab your audience's attention. Video helps you do that.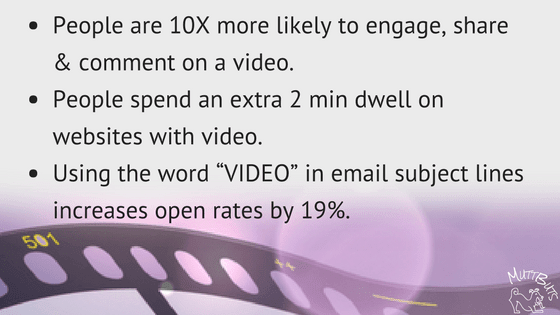 If you're not using video, what are you waiting for? Now is the perfect time, but don't delay, this special deal ends February 14th at Midnight.
More Options!
You'll have two different options for your video minis. The original videos are an image slideshow and now the NEW video minis that have a video in the background with text and/or images overlaying it. Check them out!
Examples of NEW Video Minis:
Examples of the Original Video Minis:
* Two Month Minimum required, billed monthly.
Blogs on this site may contain Amazon and other affiliate links, which means that if you click on one of the product links, I'll receive a small commission.

Comments
comments