6 Ideas for Created Content for Your Pet Business
Created Content for Your Pet Business
In the last blog post, I talked about Curated Content. This week we're discussing created content for your pet business. Created Content is what you'll share on social media to drive traffic back to your blog.
Remember when I told you that curated content was a huge time saver because it helps you to share content that someone else has created. However, Created Content is a MUST! This is where the focus is on YOU and you want others to link back to your site and share your information.
Six Ways to Sunday
I promised you six different ideas for coming up with created content. I think in my video I mention seven (Oops!), so you'll get six and a Bonus Tip!
1. Seasonal
You always have things that are seasonal in nature. For instance, in the spring and summer, you have all of those pesky pests to deal with. Write a blog about a product or service to help pet parents so they can keep their pets pest free!!

2. Events
Shout it out loud! If you have an event coming up, whether it's a festival you are going to, or an event at your business, blog about it.
This ensures you have more foot traffic and a successful event. Don't forget to "Go Live" at the event also! Tag the location and remind everyone about the event.
3. Q&A
Use Q&A ideas for different created content for your pet business. If one client has the question, chances are that other's do as well.
Q&A can be a great source of continued content! So LISTEN to your customers!
4. Behind the Scenes
Everyone loves seeing behind the scenes footage. It helps customers and potential customers see you and your business and feel like they know you and are a part of the family. This is especially important for pet businesses, you are after all taking care of their fur children!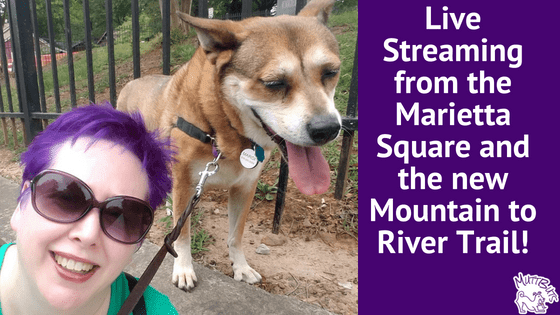 5. New Products/Services
If you have a new product or service that you are coming out with, make sure you do a blog and post on social media about it. Talk about the special features, what makes it different and why it will enhance their pets' lives.
6. Promos/Specials
If you have promotions and specials going on, make sure to blog about it, put it on Google My Business also! The whole reason for the special is to get more business for that product or service, so get the word out about it.
BONUS TIP
If you are Live Streaming outside, don't forget to use a lavalier. It's a lapel mic that will help pick up your voice and not as much of the background noise. This is really important if it's windy or you're at a noisy festival.
Blogs on this site may contain Amazon and other affiliate links, which means that if you click on one of the product links, I'll receive a small commission.

Comments
comments