Is there really a reason to transcribe your videos?
YES! There was a time when you could get away without transcribing your videos, but not anymore.
If you're looking for a place online to have them transcribed for you, check out this site, where prices start at 72¢ per minute. I think it's well worth it! Transcribing videos can be extremely time-consuming.
Here are my top 5 Reasons in an Infographic. Feel free to use the embed code at the bottom.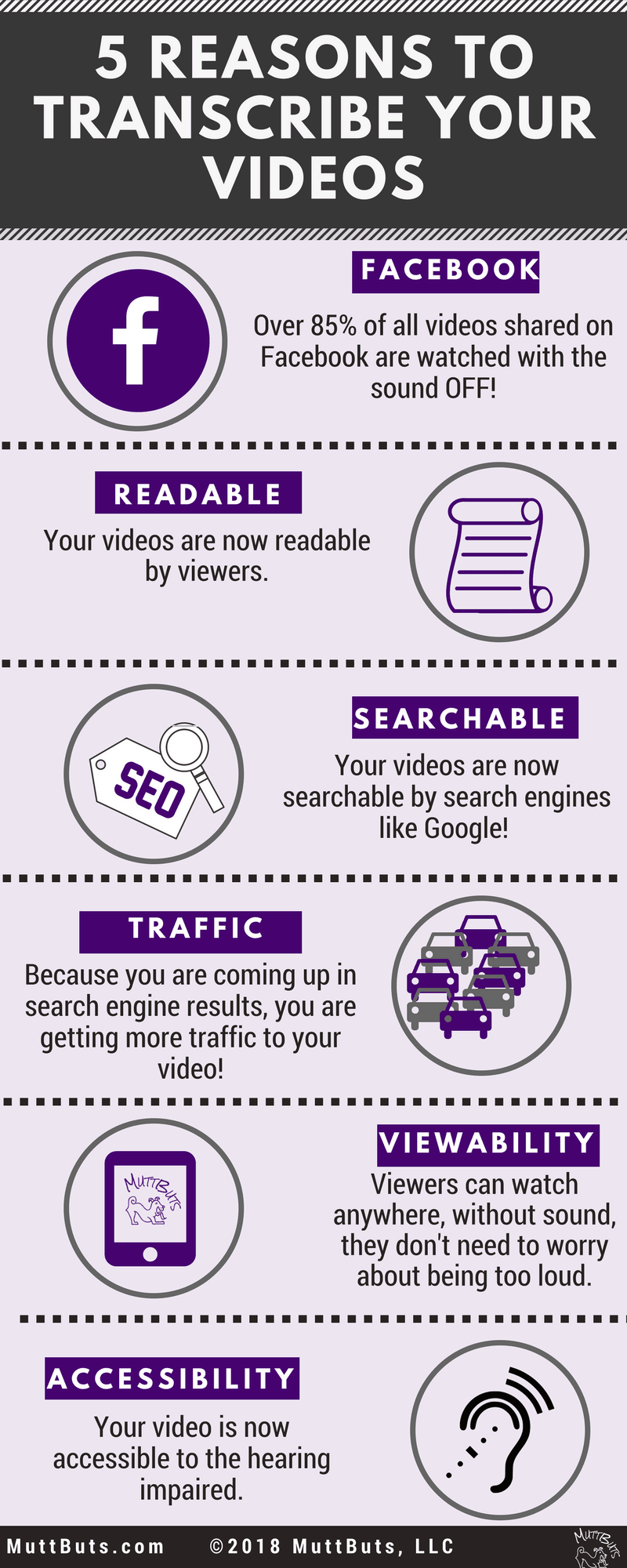 Share this Image On Your Site; Copy the Code Below
Blogs on this site may contain Amazon and other affiliate links, which means that if you click on one of the product links, I'll receive a small commission.

Comments
comments