What is Instagram TV (IGTV)?
The Ins and Outs of Instagram TV (IGTV)
One question I get asked is "What is InstagramTV (IGTV) and how do I set up IGTV?". A couple of weeks ago I discussed how Google (YouTube) and Facebook (Instagram) were basically at war trying to fight and get your attention. This is the perfect time to make sure you're incorporating video into your marketing strategy.
Set IGTV Up On Instagram (It's not automatic!)
Simply because you have an Instagram account doesn't mean you have Instagram TV or IGTV ready to go, you have to add it to your account and create your channel. It's really simple, but different on a computer than the app.
Setup IGTV From Your Computer
Login to Instagram account on your computer
Click on your profile icon on the top right
Click on the IGTV Icon in the middle of the page, just above your posts.

Then click "Get Started"! That's it!
Setup IGTV From Your Instagram App
Login to your Instagram app on your phone
Click on the Home button at the bottom left of the screen
Click on the IGTV Icon at the top right of the screen
Click on the settings icon on the middle right of the screen
Click Create Channel and start uploading!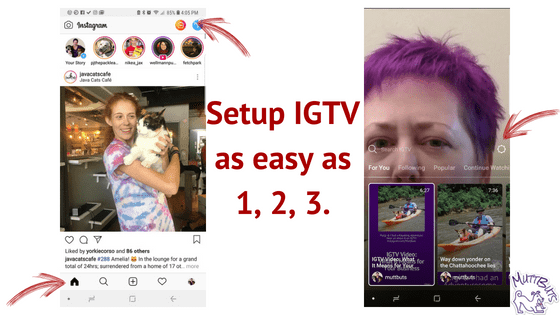 Checklist when uploading to IGTV
It almost appears as though Instagram wanted to get their new feature out so quickly that they left out some details. This is what you need to know for now when uploading your video file.
IGTV accepts videos up to 10 minutes long, 60-minute videos are limited to celebrities and large verified accounts.
Add your Metadata to your video file Prior to uploading it!
Add a compelling and descriptive title.
Add a short description and use keywords
Add a Cover or Thumbnail. Remember it's 1080 x 1920.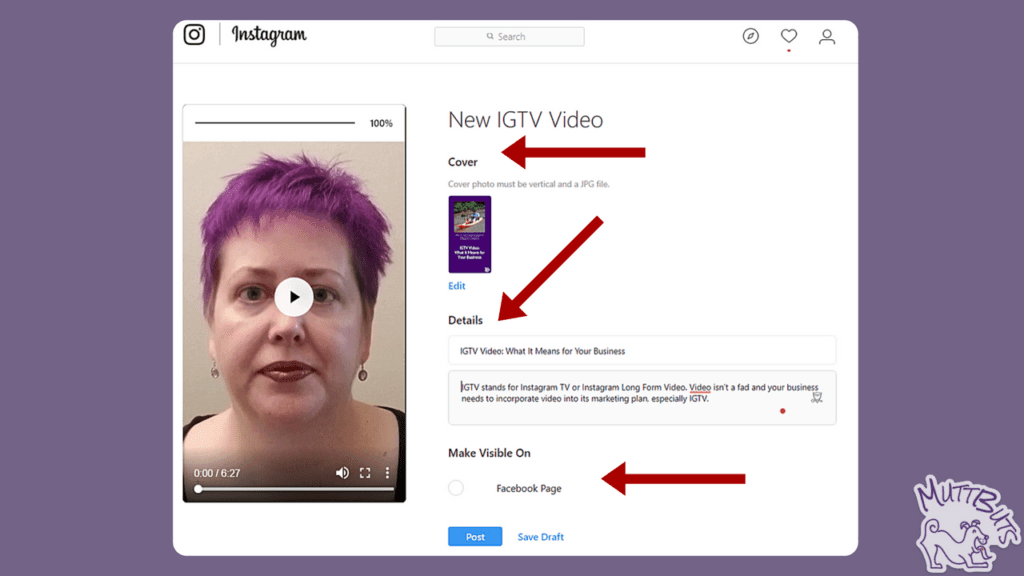 That's it for now!
Limited IGTV Features
There are many features I would like to see added. Here are just a few. What features do you want to see added to Instagram TV?
Ability to upload a transcription file
Keywords!
Show IGTV in the Feed
Include an embed code!

If you're not using embed codes, it can be a great way to get people to follow your social media accounts. For instance, for the embedded Instagram TV video below, I had to create the code for it using iFramely. It should be given to you just like Facebook, YouTube, LinkedIn and Twitter.
What features would you like to see added to Instagram TV (IGTV)?
My Embedded IGTV Video:
Blogs on this site may contain Amazon and other affiliate links, which means that if you click on one of the product links, I'll receive a small commission.

Comments
comments