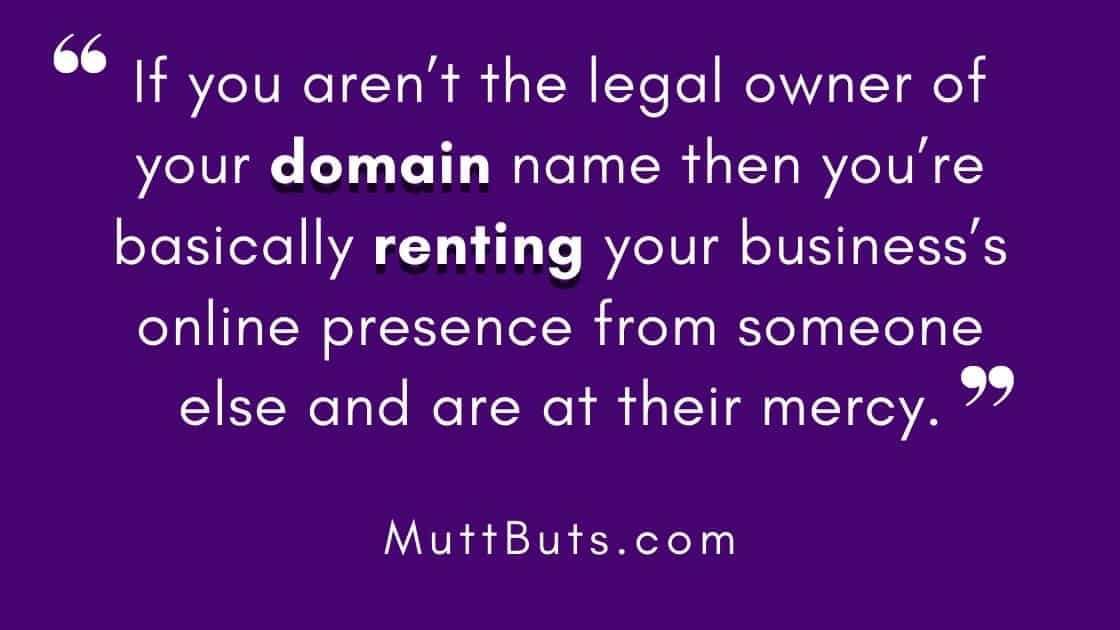 I've been speaking at various conferences across the East Coast discussing Google Business Profiles (Google My Business), including Online Business Identity and Reputation. I've realized from the questions I receive at these events that there is a lack of understanding among business owners about how important your Domain Name is for your business.
Your domain is the address you give everyone to find you online.
I wrote a blog about this topic of domain ownership over a year ago, but I thought I needed to revisit it after the numerous questions I've gotten recently. Let's go over why your domain is important and how to check to make sure that you OWN IT!
Domain vs Website Host vs Website
What's the difference in your domain, website host and website? This is a common question and can cause a lot of confusion so let's look at what makes up your website. To simplify it, think of it like your house:
Domain = Address
Website Host = Empty Building
Website = Furnishings
The domain is just the address and the website host is the empty house. You give someone your address to find your home. If you don't have a building there, they'll find an empty lot. The building is simply the empty frame, it's what you then fill with furnishings to complete the home. The furnishings are the website data that shows up when someone visits your domain.
They all three work together so that your website comes up when someone types your domain in their browser.
Your Domain Is Crucial for Your Business
Let's focus a little more on your Domain. It's your website address (MuttButs.com), that's it, not the content people find when they visit your website. You can buy up domains and leave them as is without putting a website up. Once you have a website built and it's associated with that address via a host, then when people type in your domain, your website comes up. There's a lot more involved, but this is the basics to help you understand.
The problem is if you don't own your domain, it can be taken away – I've seen it happen.
Think about all of the places you list your domain so that people can view your website: business cards, flyers, vehicles, social media, online business directories (Google, BBB & more) and the list can go on.
If you aren't the legal owner of your domain name then you're basically renting your business's online presence from someone else and are at their mercy as far as access.
What happens if that domain is SOLD TO A COMPETITOR? Now when someone types in your website, they'll find your competitor!
Changing Your Domain
What happens if you lose access and have to change your website domain? You'll tell your website host to put your website on another domain address, but you can't reach everyone and make sure that they know how to contact you now! It would be near impossible to find and contact everyone that you gave your business card to (unless you've sent them all a virtual business card!) or who found your website online and maybe even bookmarked your site.
What if someone has a shoebox full of business cards and looks for you a few months later? Will they find you?
You've spent a lot of time, energy and money leading people to your website via that domain address and building up SEO (Search Engine Optimization – getting found online), but it will vanish overnight if you lose your domain.
You've been using social media and building trust and authority for that specific domain!
Think about if you move from your current house, you normally tell the post office you've moved and most (not all) of your mail is forwarded to you. The problem is if you don't own your domain, there is no way to "forward" people to your new domain.
How to Determine if You Own Your Domain
How do you know if you legally own your domain? You need to confirm that you are the domain registrant, the LEGAL owner of the domain.
Simply because you can login, does NOT mean you are the registrant, legal owner.
You can buy domains from lots of sites online; they're called the registrar. Several popular registrars are GoDaddy, Tucows and NameCheap. If you're not sure of the registrar, input your domain in Whois and scroll to where the registrar is listed.
The most popular registrar (by volume) is GoDaddy. Because of the questions I've had about determining the registrant (legal owner) I wanted to go over how you can find out if you are listed as the registrant for your domain.
Unfortunately, GoDaddy has chosen to hide the registrant information. I used to be able to login to my account and see the contact name and information for the Registrant, Technical Contact, Administrative Contact and Billing Contact.
Now they've hidden it and made it a bit harder to find. Here's the process where you login to GoDaddy to find the registrant.
GoDaddy.com >> Click Manage next to your domain >> Scroll to Contact >> Click on Edit >> View Registrant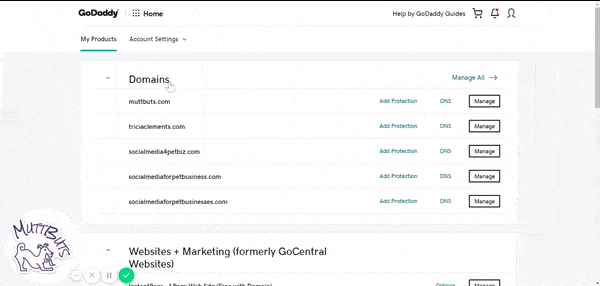 Other Registrars Besides GoDaddy
For other registrars, I recommend logging into your account and looking for the contact information. Remember, if it doesn't show the Registrant, then you need to keep looking or call and ask where it is in your account.
Be persistent. When I was looking a few months ago to show a group what I was talking to, I had to contact support to find the registrant. They gave me incorrect information and said it wasn't listed in the account. Luckily I knew that was not correct and kept asking.
If you have a website designer, they should be able to lead you in the right direction as well.
NameSilo
If you don't have a domain and are looking for a good registrar, I like NameSilo*. It's typically under $10, includes Privacy and unlike some others, the yearly renewal is also under $10. Their support has been quick, efficient, and not filled with misinformation. You can also clearly see the contact name and information for the Registrant, Technical Contact, Administrative Contact and Billing Contact, without having to click through various sections.
Next Steps
I hope this clears up the confusion about your domain and you're able to determine that you do in fact OWN your domain. This means that when you engage with your followers and build trust on social media (or any other way that someone finds your website), you're helping your Search Engine Optimization (SEO – getting found online). This is a long game effort. One that builds up over time to a place that you OWN! We'll go more in depth on Search Engine Optimization in the coming weeks.
---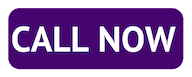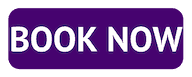 Blogs on this site may contain Amazon and other affiliate links, which means that if you click on one of the product links, I'll receive a small commission.

Comments
comments