Google My Business Posts and LOCAL SEO
Business Series: Your Business's Online Identity – Part 4
This is the fourth in my series of posts on your business's online identity. This week I want to focus on Google My Business Posts and Local SEO, search engine optimization.
Google is the most popular search engine with a whopping 90.46% market share as of July 2018! This alone speaks to why you MUST focus on Google and specifically your Google My Business account. It's crucial to your business's online identity. Make sure you are in compliance with Google's Guidelines, otherwise all of your work may be for nothing. You can get your account dinged or suspended.
CLAIM IT!
First things first, Claim Your Account, ASAP! It's pretty easy if it hasn't already been claimed. You simply login and type your business name and you will either have the option to Claim your business or Create your business.
The issue arises when someone else has already claimed your business. This could possibly even be a manager that was helping you at one point. If you have contact with them, simply email them and ask to be added as an OWNER.
If they simply add you as a manager, you will not have full functionality over the account. For instance, a manager cannot add and remove users, only account owners can. What if someone leaves, you want to be able to remove their access from the account.
Missing In Action?
What happens if the person that claimed your Google My Business account is either MIA or you don't have any idea who they are? You will need to contact Google and request the account back.
This can take a while and each time I've done it for a client has been different. If you have trouble accessing it, contact me, I've helped clients regain control over their Google My Business Account.
Take Note
Once you've gained control over your account, make sure you keep your login information. Consider a password keeper like LastPass. However, don't save it in your browser! Your browser is easily hacked.
What's next to help my Local SEO?
Now that you have control over your Google My Business account, you need to optimize it and start posting weekly.
This is basically Google's free advertising for you, take advantage of it. Your posts and information will come up in Google searches and also Google Maps! As you can see, your Google My Business listing is significantly impacting your Local SEO.
When posting, you need to be consistent and post weekly because the posts stay live for a week. You are allowed to add an image or video and up to 1500 characters of text.
Living in a Mobile World
Over half of all online searches are done via a mobile device. The first 100 characters is what shows up in your post and then you will see the "….." to click for more. Make those FIRST 100 characters count!
When someone searches for "Dog Groomer near me", if you're a dog groomer, you want to come up in the results and have something that grabs their attention.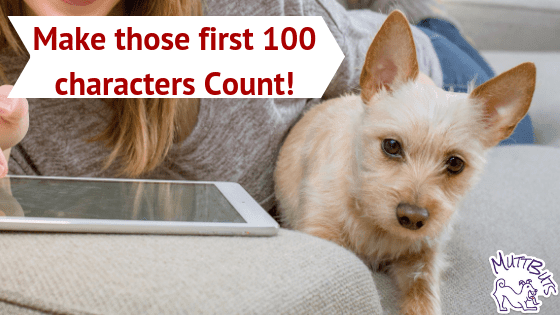 Recap
Once you have control over your Google My Business account, you have a few things to do to improve your Local SEO.
Optimize your account by adding all of your business information.
Post Weekly
Add events & specials
Keep your information updated if anything changes, for instance, seasonal hours.
Keep Posting!!
Need Help?
You can see how interrelated Google My Business posts and Local SEO are. Make sure you're posting. If you need help, check out my Google My Business Optimizer where I do all the heavy lifting for you. Don't forget that if you're having trouble gaining access to your account, I can help with that too!
Blogs on this site may contain Amazon and other affiliate links, which means that if you click on one of the product links, I'll receive a small commission.

Comments
comments